find me on twitter, instagram, and to download an accessible version of this post, click here
Hello! Looking to be a part of #TeamFinesse? Then you've come to the right place! This is my first time mentoring in PitchWars, so you can imagine how excited I am to meet my future mentee and gush about their writing. I'm calling our tag-team #TeamFinesse, because not only will I teach you top secret storytelling tricks, but I've also got plenty of industry tips that I hope will make your journey to publication that much easier. Now you might be wondering, what is PitchWars and who is this strange disembodied voice? Well, sit down, grab some tea, and let me tell you what's about to go down.
What is PitchWars?


Is PitchWars a one-way ticket to publishing your book? Not quite, my friend. PitchWars is a mentoring program where published/agented authors, editors, or industry professionals choose a writer to mentor and help them revise their manuscript for an agent showcase in February.
As a mentor, I'll be collaborating with you to make every word of your story shine. By the time we're done with your manuscript, it's going to look like this when an agent opens their inbox:
Who are you and why should I hand over my book baby to you?
I promise I don't bite. I just nibble.
Hi! I'm Maeeda, and I also go by my pen name: M.T. Khan. Here's my official bio so we can establish some trust...
M.T. Khan is a speculative fiction author with a penchant for all things myth, science, and philosophy. She focuses on stories that combine all three, dreaming of evocative worlds and dark possibilities. When she's not writing, M.T. Khan has her nose deep in physics textbooks or glued to her CAD computer as she majors in Mechanical Engineering. Born in Lahore, Pakistan, she currently resides in Toronto, Canada, with a hyperactive cat and an ever-increasing selection of tea. Her debut novel, NURA AND THE IMMORTAL PALACE, hits shelves in the summer of 2022 from Little Brown Young Readers.
You can find out more about my debut and add it to Goodreads here!
The less-sophisticated details about me are:
I'm a STEM major with a creative outlet. If you're also in the same boat, let us cry together.

I wish more books could be comped to anime. I've watched so many I've lost count, but my favourites include: One Piece, FullMetal Alchemist: Brotherhood, Deathnote, Code Geass, and just to throw a shoujo in the mix: Ouran HSHC 🤪

I spend way too much time on curating Pokemon teams and exploring open-world fantasy video games.

My Spotify wrapped tells me I listen to music almost 24/7... I'm all ears whether it's pop, R&B, rap, indie, alternative, and yes, kpop does make it into my playlists. (You better expect me to randomly send you songs that remind me of your story.)
Now that you've just peeked into my soul a little bit, you might be wondering why you should submit to me. I guess it's time to show you my girl-scout badges.
I pitched my debut novel in a twitter pitch contest last year and received interest from 60 different agents, so I know how to condense novel-length stories into short, snappy, and compelling descriptions. I'm here to extract the goods and put them on display like showpieces.
My book sold after two weeks on submission.
I've mentored twice already in other mentoring programs: Author Mentor Match and WriteMentor, where both my mentees have seen fabulous results and agent interest.
I'm well acquainted with tough revisions and know what it takes to roll up your sleeves as you tear your book apart. I've gone through multiple headache-inducing, cry worthy revisions of my own, and that's exactly why I'm willing to plough through it with you.
I also just love storytelling and craft, and want to share my tips with a writer as passionate as I am. I adore meeting new writers, and especially in a minefield like the publishing industry, it's important to find your people. I hope to make our tag-team into a lasting friendship. I'll be there every step of the way. Be prepared to meet your biggest cheerleader.
The Wishlist
If you scrolled down just to read this, I don't blame you for being excited. So without further ado, here's my 2021 PitchWars wishlist!
GENRES
Young Adult/New Adult Science fiction and Fantasy ⚔️ 🤖
I'm looking for the monsters, the demons, the court intrigue and the impossible adventures. I want the giant mechas, space pirates, and intergalactic politics. Give me steampunk or cyberpunk. And if you can blend both worlds and offer me a science fantasy, I always enjoy a good genre-bending story!
Sci fi subgenres:
Space Opera, Near Future, Dystopian / Post Apocalyptic, Cyberpunk, "Hard", "Soft", Military, Horror
Fantasy subgenres:
High/Epic, Portal fantasy, Urban/Contemporary Fantasy, Magical Realism, Paranormal, Retellings, Historical, Steampunk, Horror
CONCEPTS I ADORE


Found family/ensemble casts (with diverse/POC characters)

Anti-heroes or a villain origin story

High-stakes adventures (think Avatar the Last Airbender)

Epic, sweeping fantasies that span wars, love, and lifetimes

Lyrical/poetic prose

Moral philosophy and discussions of ethics and humanity

Fantasy set in non-western worlds

Atmospheric settings that make me feel like I'm living inside your book

Juicy court/political intrigue

Secret societies & cults

Royals that actually enjoy being royal

A good ol' competition

Heists (bonus points if your characters are reclaiming looted artifacts)

Asshole with a heart of gold

Emotionally constipated characters (I'm looking at you, Kaz Brekker)

Weapon to the throat

Diversity that's inclusive

Coming-of-age stories with characters navigating their place in the world

Retellings — myths, fairy tales, legends, epics (If you have anything like Circe or The Song of Achilles, I NEED IT)

Female friendship

Military/boarding schools

Stories about underrepresented cultures/mythologies/histories

Fresh perspectives on popular/common cultures/mythologies/histories

Genre-bending books (fantasy with modern tech, sci-fi with monsters, etc.)

TWISTS (give me all the betrayals, angst, secrets, lies, and hidden motives)

New takes on clichés (prophecies that speak of villains instead of heroes, a love triangle where the characters are all actually in love with each other, etc.)

Mechas with minds of their own

Cosmic horror

Diaspora/immigrant stories

All the banter

Just make me cry tbh
SHIPPING DYNAMICS I ENJOY


These can be platonic or romantic!
Enemies to lovers/hate to love

Lovers to enemies

Star-crossed/forbidden soulmates

Rivals to lovers

Idiots to lovers

Pining and yearning

I hate everyone but you

Fake dating/marriage of convenience

Slow burn

Sunshine/grump

Villain love interest
IF YOU CAN COMP IT TO THESE, I WANT IT
An Ember in the Ashes

The Raven Cycle

Neon Genesis Evangelion

Fullmetal Alchemist

Pacific Rim

Chainsaw Man

Attack on Titan

Lovecraft

The Song of Achilles

The Cruel Prince

We Hunt the Flame

Tokyo Ghoul

Six of Crows

Legendborn

Cowboy Bepop

The Atlas Six

Jade City

Avatar the Last Airbender

She Who Became the Sun

City of Brass

The Lies of Locke Lamora

Mistborn
If I didn't hit something that speaks exactly to your story but you feel like we'd still be a good fit, send it to me anyway!
NOT FOR ME
Please don't send me stories that include:
Anything that discriminates against marginalized groups

Oppressor/oppressed romances or stories centring an oppressor that goes unchecked

rape/sexual abuse used as a plot device (It's ok if this is an issue that's discussed, but it shouldn't be used for shock factor)

Casts without POC

White savior stories/white feminism
That's it for what I'm hoping to see in my inbox! At this point, I hope you've already felt a few butterflies fluttering in your stomach at the thought of how well suited I am to be your mentor 😌. But if you're thinking, how is this tag-team actually going to work? No worries. Allow me to roll out the action plan.
MENTORSHIP STYLE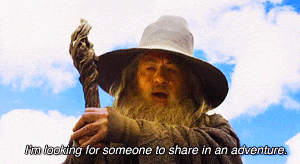 Remember how Frodo and Gandalf are still on the same team, the fellowship, even though one is just starting their adventure and the other is a wizened old soul? That's kind of what I imagine our tag-team to be: I'm here to give you advice, guide you along the way, tell you what works and what not so much, but ultimately, this is your journey. You know what's best for your book, and I wouldn't want you to lose sight of that vision.
I plan to do two rounds of revisions. One would be a developmental edit that focuses on structural, big picture changes like character, plot, agency, pacing, and worldbuilding. We're going to tackle your manuscript as a whole. My edit letter will be an in-depth analysis that checks off all these things, while giving you suggestions or ideas for what you can do to improve.
The second round of revision will be a continuity edit. It's the lesser of the two evils, and we'll work on the finer things of the story: Are the character interactions fleshed out, are there still lingering plot holes, info dumps, or points that slow the pace? At this stage, we're looking to make your manuscript read seamlessly. You can expect me in the margins of your story leaving in-line comments, but I might just be hyping you up because it's just that good.
After that, we get to the showcase prep. We'll be beating your query and pitch into shape. Get your craft supplies out, because there's going to be a lot cutting, rearranging, and patching up.
My communication style is whatever works best for you. Want to stick with emails? No problem. Eager to jump on a call to brainstorm? I'm down! Want to text or DM me on Twitter about the breakthrough you just had? Spill the tea, I'm waiting.
And the reason I've named our team #TeamFinesse, is because I'm here to answer all your other publishing questions as well. Need insight into querying, the sub process, or how it feels to work with an editor? I got you. I wanted to be a mentor so I could act like a gateway into this mysterious land we call the publishing industry.
Convinced? Great, I've done my job. But hold up... I need to make one thing clear.
WHAT I WANT FROM YOU


I want a mentee who's passionate. Someone who loves storytelling and takes publishing seriously. It's important to note that publishing isn't all sunshine and rainbows, or glamorous parties in NYC—it's very much deadlines, time crunches, and an unhealthy amount of coffee. But if you're eager to improve, dedicated, and willing to accept critiques, then I'd be happy to open the doors.
Thank you for reading through my wishlist! I hope some things resonated with you, and I'm excited to see your manuscripts in my inbox. If you have questions, feel free to reach out through social media!
Sincerely,
Maeeda
Twitter: @maeedakhan
Instagram: @maeedakhan